LAST TICKETS AVAILABLE!
Berlin Philharmonic and Sir Simon Rattle
The farewell tour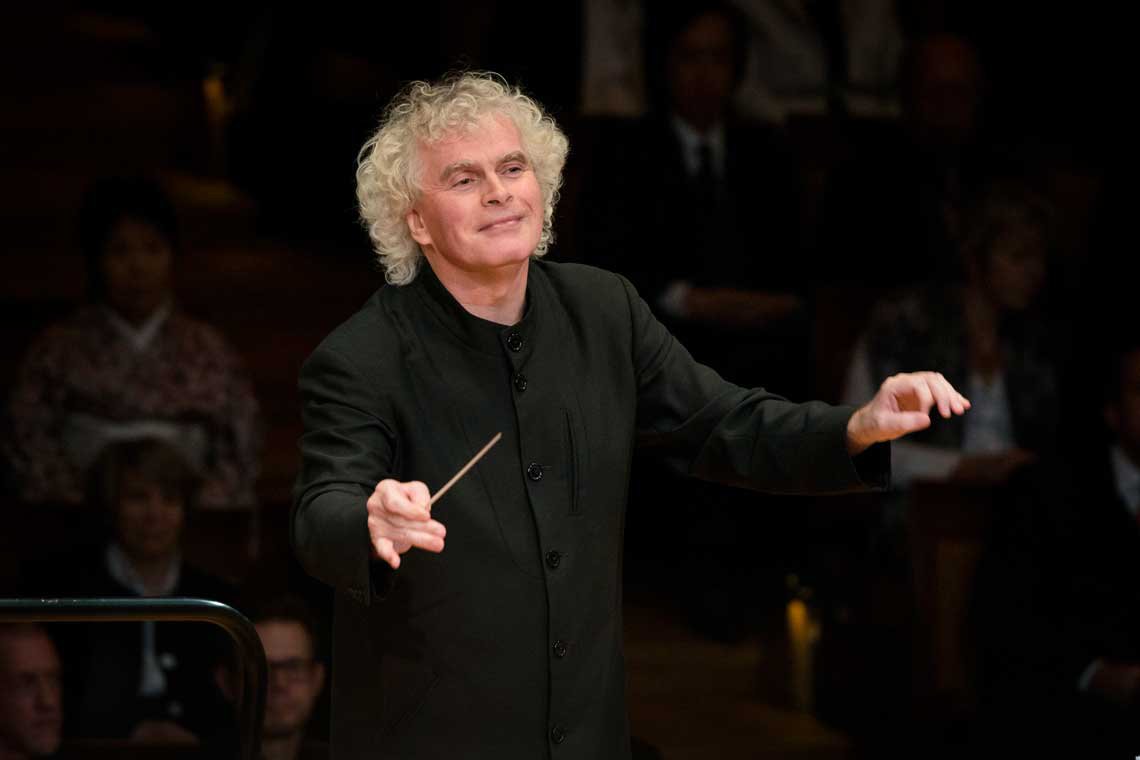 Artists
Berliner Philharmonic
Sir Simon Rattle, conductor
Programme
Jörg Widmann: Tanz auf dem Vulkan
Witold Lutosławski: Symphony no. 3
Johannes Brahms: Symphony No. 1 in C minor, Op. 68
The season will close with an incomparable and unrepeatable concert in the world of symphonic music. The farewell tour of Sir Simon Rattle with the Berlin Philharmonic comes to Barcelona, as part of the BCN Clàssics season, so that you can delight in the most prestigious orchestra of all time, the Berlin Philharmonic, and the maestro who has been its chief conductor since 1999. Sir Simon Rattle will conduct a cult work, Lutosławsky's third symphony. This is a composition linked to political changes; it is devoted to the Solidarity movement and is, therefore, a work of protest and denunciation, and it lies at the heart of Sir Simon Rattle's artistic loyalties. This symphony uses the beginning of Beethoven's fifth as an initial rhythmic cell to create a tense, intense, high-voltage work. In the second part of the concert, Brahms' first symphony, seen as the successor to Beethoven's legacy, will be performed by the Berlin Philharmonic in its natural context: the Germanic tradition at its highest level.
In short, this is a concert that will become part of the history of the Palau… and find a place in our memories too.